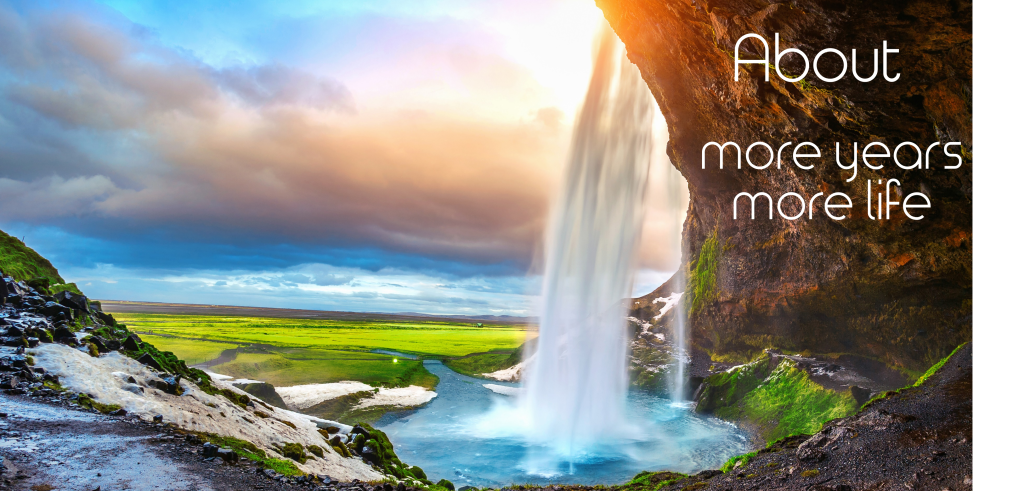 More Years More Life was founded by Lonny Northrup – certified health and well-being coach (Wellcoaches school of coaching), lifestyle medicine certified health coach (American College of Lifestyle Medicine), longevity coach, author, medical informaticist (PhD equivalent), MBA, BS. Based on 20+ years of coaching, research, observation, discovery, application, etc. this framework was created to compress an overwhelming amount of information to create a pragmatic approach based on individual coaching to help each person start and sustain a permanent transformation to a happier, healthier, longer and more fulfilled life. Especially helping those who are approaching retirement or recently retired to create and implement a plan for their health the way they have a plan for their finances.


While so many programs are focused on short term results – 14 day challenge, 90 day transformation, etc. this approach is based on decades of proven research to provide a path that can be started with achievements in just a few months and then sustained over many years, even decades.
---
On a More Personal Note
For most of my adult life I have planned to live to be 100 years old (now I am thinking maybe longer). I have been very fortunate to live a full life and plan to spend the next 40 years (or more) of my life helping hundreds or even thousands of people live happier, healthier, longer and more fulfilled lives. I have been blessed with an amazing family. I love traveling to see new things (all 50 states and 26 countries so far). I have a passion for waterfalls. I love hiking and cycling, including the mountains near our home in Utah. Recently, my wife (Tammy) and I have discovered the fascinating world of birds. Who knows what the next adventures will bring.
Why am I doing this? I absolutely believe that every single person in this world has great worth and deserves to find greater happiness and fulfillment in their lives. Directly and indirectly I have seen hundreds of people improve and even transform their lives by implementing many of the principles from this work. I am a very curious (in multiple ways) and spiritual person and have been fascinated by the life journeys of people I have known across a broad spectrum of beliefs and backgrounds. These principles and practices transcend the boundaries of beliefs and lifestyles, making it possible and even highly likely for every single person to live a happier, healthier, longer and more fulfilled life.